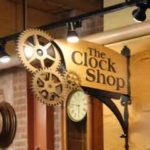 CLOCKS FOR SALE
Cobourg Clocks has numerous wall and shelf clocks for sale in restored running condition.
Please review our Terms Of Sale guidelines at the bottom of this page. We accept Cash, Cheques & Credit card payments through Paypal.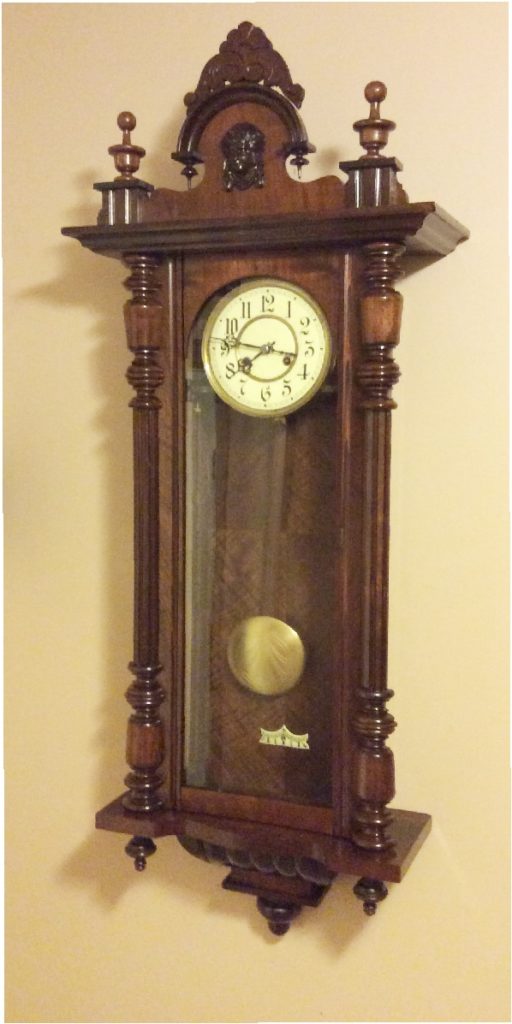 Beautiful German 8 day wall Regulator, circa 1875. Time & strike movement, original glass, restored case, original porcelain dial, original pendulum. Case is finished in original walnut. Clock measures 50″ high by 19″ wide by 7.5″ deep. Key wound. A beautiful restored fully working clock………………..$2800.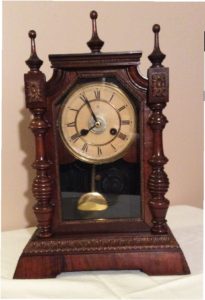 Junghans Clock Company. 30 hour movement with alarm feature. Time only. Restored case and original dial, pendulum and movement. Recently serviced. Mahogany finish. Circa 1885……….$650.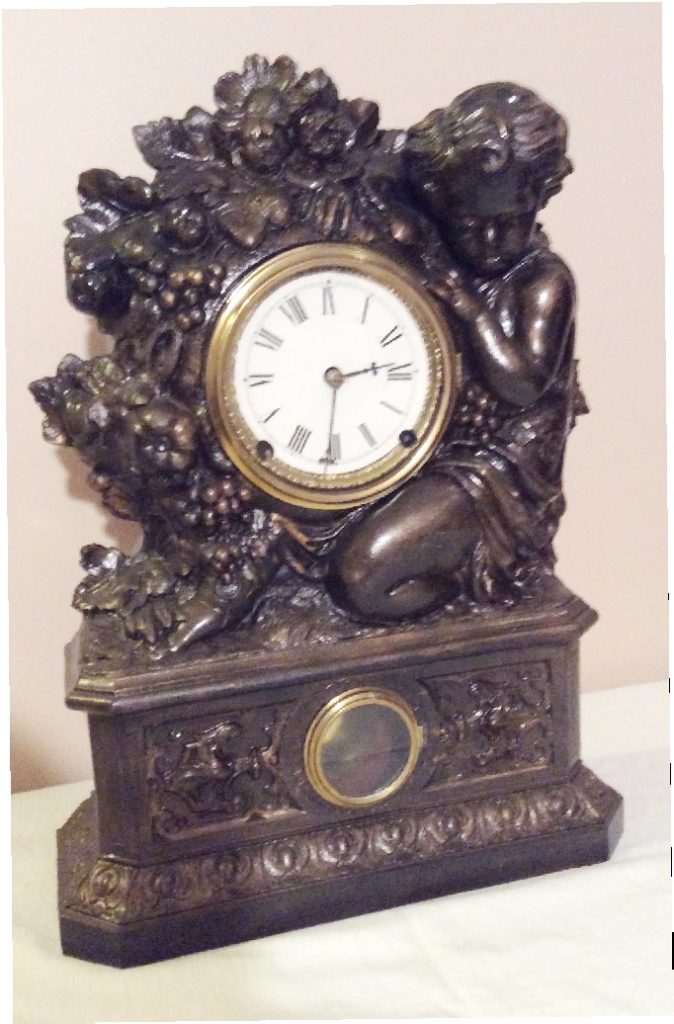 Terms of Sale
PAYMENT – Cobourg Clocks accepts the following payment options:
Canadian Personal cheques. Clocks will not be shipped until your cheque has cleared. 7-10 days clearance time.
Canadian chartered bank money orders. Clocks will be shipped within 3 days of receipt.
Canadian Post Office money orders. Clocks will be shipped within 3 days of receipt.
Canadian or U.S. cash on pickup.
U.S. Post Office Pink International money orders in U.S. funds. Clocks shipped within 5 days of receipt.
Please email us for PAYPAL payment details.
SHIPPING:
Cobourg Clocks has shipped clocks worldwide for years through Ebay, Kijiji etc and has an excellent history of careful and proper shipping of clocks. Each clock is carefully packed and sent through Canada Post.
Canada…………….Xpresspost………………………2-3 days with a tracking number
United States…….Expedited Parcel – U.S.A…….7-10 day delivery. Tracking number in Canada only.
NOTE: ALL SHIPPING COSTS ARE THE RESPONSIBILITY OF THE BUYER. ALL POSTAGE WILL BE PRE-PAID TO COBOURG CLOCKS PRIOR TO SHIPPING. SHIPPING COSTS WILL BE DETERMINED FOLLOWING THE SALE AND CALCULATED BY THE BUYERS POSTAL OR ZIP CODE. ALL BUYERS WILL BE EMAILED WITH A TOTAL COST. ANY DUTY, TAXES, BROKERAGE FEES ETC. OR ADDITIONAL COSTS TO COUNTRIES OUTSIDE OF CANADA ARE THE SOLE RESPONSIBILITY OF THE BUYER.
BUYERS: If you are interested in a clock listed for sale here, please contact Cobourg Clocks at cobourgclocks@gmail.com for further details.